Events
"Alberici is one of the historic exhibitors of ENADA:" Raul E. Pelella, firm's Communication & Marketing manager
2 minutos de lectura
(Rimini, SoloAzar Exclusive).- Raul E. Pelella, Alberici Communication & Marketing manager, granted an interview to SoloAzar, in which he talked about the experience at recent ENADA show and the products they presented, with a spotlight on their cash management solutions.
What novelties have you presented?

Alberici presented its wide range of products for gaming and amusement industry. Spotlights mainly on cash management solutions: the new APEX and PIXER change machines above all. Furthermore, once again, the electronic coin selectors and buttons have also attracted particular interest, solutions 100% made in Italy, entirely designed and developed in Alberici.

What evaluation can you make of the performance at the show?

Alberici is one of the historic exhibitors of the event, which certainly remains one of the most important national exhibitions for the industry. ENADA is always an opportunity to meet our partners and identify new opportunities.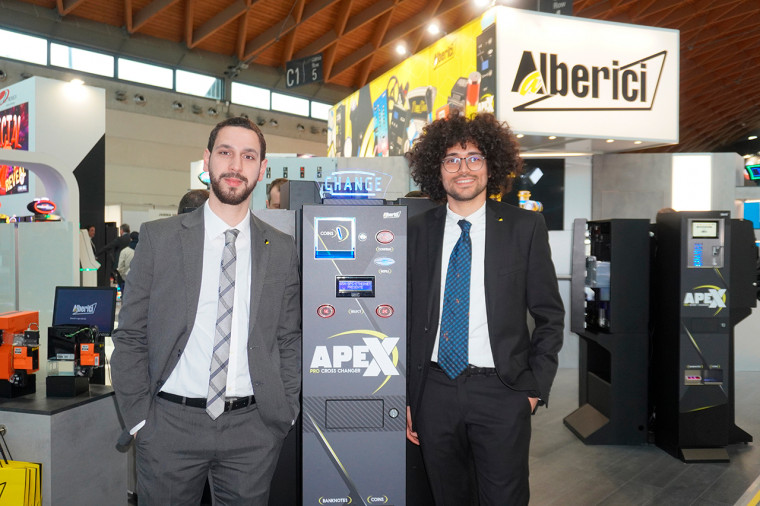 What is the feedback from clients and public?

Our participation allows us to strengthen our relationships, we are a customer oriented company so it is essential for us to listen to all our partners in order to be updated on market trends and identify new opportunities. Positive overall feedback.

How do you see the Italian market for the company?

Our solutions for the gaming and amusement industry have been present on the Italian market for 70 years. Throughout this time Alberici has been able to take the various opportunities by innovating technologically and following market trends thanks also to the active participation of our partners. we are sure that opportunities will not be lacking and Alberici will try to take them also in the future, it is in the company's DNA.

Do you have products to launch in Europe?

We are launching our new APEX and PIXER change machines solutions, our ARGO system for remote control of Alberici change machines and we are consolidating the positioning of some of our best-known products such as electronic coin selectors and buttons.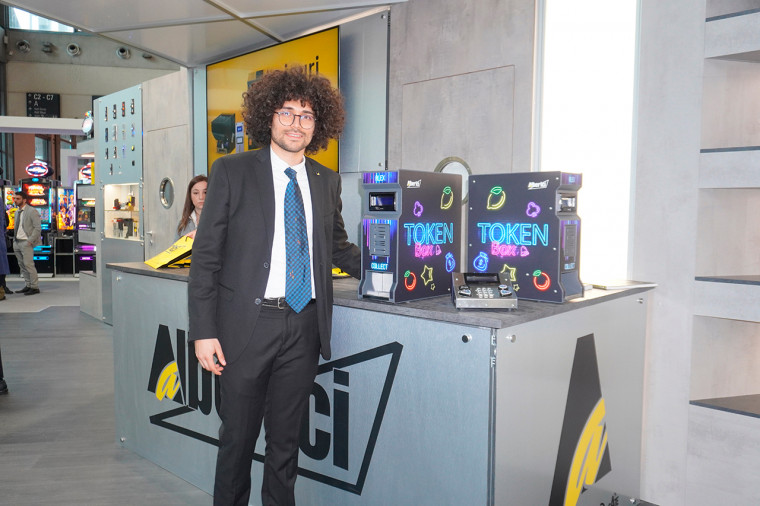 Categoría:Events
Tags: ENADA2023, Alberici,
País: Italy
Región: EMEA
Event
CGS Bahamas 2023
02 de May 2023
(Bahamas, SoloAzar Exclusive).- For Elizabeth Leiva, CEO of CGS GROUP, the balance of the recent edition of CGS Bahamas and the Regulators Forum was very positive. "The gaming industry in the Bahamas is constantly growing, regulated and changing," says Leiva, as she prepares for CGS LATAM, which will take place in a few weeks in Santiago de Chile.
Friday 19 May 2023 / 12:00
(Nassau, SoloAzar Exclusive).- David Fica Jaque, Founder and CEO of Land Vegas, presented in CGS Bahamas a preview of what will be Land Vegas, a Metaverse focused on entertainment and games, with sports betting and casino games. Exclusively with SoloAzar, he talked about his experience at the trade show and his plans for this year.
Monday 15 May 2023 / 12:00
(Bahamas, SoloAzar Exclusive).- SoloAzar interviewed exclusively the regional sales director for Central America and the Caribbean of Avigilon, Norberto Torres, during the Caribbean Gaming Show (CGS) held on May 3rd and 4th in the Bahamas. In this article he tells us about the work they are doing, and the importance of being present in this event, as well as the firm´s plans for the future.
Tuesday 16 May 2023 / 12:00
SUSCRIBIRSE
Para suscribirse a nuestro newsletter, complete sus datos
Reciba todo el contenido más reciente en su correo electrónico varias veces al mes.
PODCAST
MÁS CONTENIDO RELACIONADO