Events
Bakoo presented important novelties at ENADA 2023
2 minutos de lectura
(Rimini, SoloAzar Exclusive).- Fabio Romenghi, managing director of Bakoo S.p.A, shared his impressions with SoloAzar about the recent presence of the company at ENADA show, where they exhibited their 3 latest slot machines.
Bakoo is an Italian independent software house involved in the gaming industry since 2002. The firm attended ENADA 2023 presenting many important news. "Talking about AWP, said Managing Director Fabio Romenghi, the exhibition was the perfect occasion to show our 3 latest slot machines: Lucky Coin, Lucky Team and Macao Night".
Lucky Coin is a 5 games multigame based on Etron platform: it's been present in the venues for several months and it has already proven the quality of its mathematics. It represents a kind of a milestone for our company: it benefits from a deeply revised software base to the full advantage of reliability and performance.
Lucky Team is the just certified 5 games multigame based on BK5 mainboard: itp's equipped with a further evolution of the Lucky Coin mathematics and its performance is excellent since the first two months of activity.
Macao Night was born from the partnership with Cristaltec: it contains 7 games featuring high-resolution graphics and high-quality animations; thanks to the computing power of the PICO5 mainboard, our graphics department had the opportunity to express all its creativity.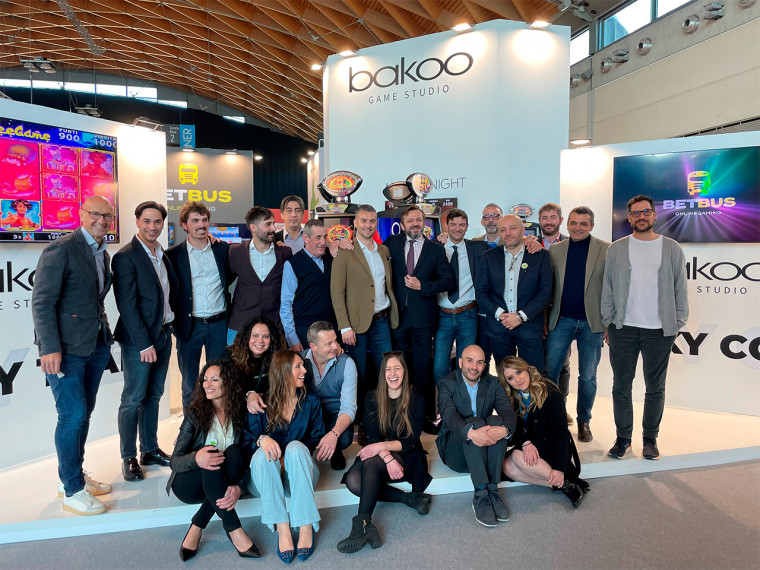 "Each game featured in the above multigames is brand new and its online version is or will soon be available thanks to our partnership with Betbus: our own game provider," added Romenghi, who commented the following: "Betbus had the opportunity to show its first suite of certified games during Enada 2023 and the public has definitely appreciated all of them."
When asked about the recent ENADA edition, he said: "The exhibition was the perfect occasion also to consolidate some important partnerships with some big players and to establish new ones. We are proud of being the first game studio presenting its games on the ARES VLT platform in partnership with Lottomatica Group."
He also pointed: "Our first two VLT games are actually undergoing testing and certification."
Finally, he concluded: "The Italian market is about to face deep changes and we are getting ready with a range of products suitable for each channel: AWP, VLT and online."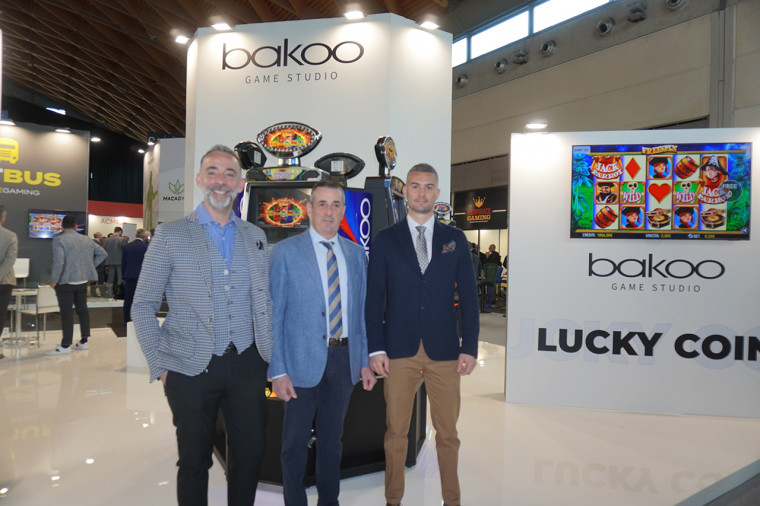 Categoría:Events
Tags: Bakoo, ENADA2023,
País: Italy
Región: EMEA
Event
CGS Bahamas 2023
02 de May 2023
(Bahamas, SoloAzar Exclusive).- For Elizabeth Leiva, CEO of CGS GROUP, the balance of the recent edition of CGS Bahamas and the Regulators Forum was very positive. "The gaming industry in the Bahamas is constantly growing, regulated and changing," says Leiva, as she prepares for CGS LATAM, which will take place in a few weeks in Santiago de Chile.
Friday 19 May 2023 / 12:00
(Nassau, SoloAzar Exclusive).- David Fica Jaque, Founder and CEO of Land Vegas, presented in CGS Bahamas a preview of what will be Land Vegas, a Metaverse focused on entertainment and games, with sports betting and casino games. Exclusively with SoloAzar, he talked about his experience at the trade show and his plans for this year.
Monday 15 May 2023 / 12:00
(Bahamas, SoloAzar Exclusive).- SoloAzar interviewed exclusively the regional sales director for Central America and the Caribbean of Avigilon, Norberto Torres, during the Caribbean Gaming Show (CGS) held on May 3rd and 4th in the Bahamas. In this article he tells us about the work they are doing, and the importance of being present in this event, as well as the firm´s plans for the future.
Tuesday 16 May 2023 / 12:00
SUSCRIBIRSE
Para suscribirse a nuestro newsletter, complete sus datos
Reciba todo el contenido más reciente en su correo electrónico varias veces al mes.
PODCAST
MÁS CONTENIDO RELACIONADO