Events
ENADA Spring 2023: begins today in Rimini!
2 minutos de lectura
(Rimini).- The 35th edition of ENADA Spring 2023 is starting today, 14th March until 16th March in Italy. The city of Rimini is ready to receive during three days the worldwide biggest names in this iGaming industry, that keeps growing.
Organized by Italian Exhibition Group (IEG) with the collaboration of SAPAR, Enada 2023 involves the whole chain of the game, and features a showcase of everything new in this sector and it's the most important expo for southern European trade members.

A further pavilion will be dedicated to Rimini Amusement Show, the event that represents the reference point for the gaming industry without cash prizes for all ages.
The official opening is scheduled at 11 am local time in the Vision Arena in Hall C3, with speeches from Euromat president Jason Frost, Italian Exhibition Group CEO Corrado Peraboni and Sapar president Domenico Distante.
The scheduled Agenda for the first day in the Vision Arena is:
the conference organised by Sapar on 'The strategic role of territorial distribution and the supply chain in the Italian licensing system.
Emergency Marche and beyond', with the participation of president Domenico Distante, Emmanuele Cangianelli, president of EGP-FIPE, Geronimo Cardia, president of ACADI; Gennaro Parlati, president of Sistema Gioco Italia and Massimiliano Pucci, president of Astro. Fabio Felici, director of AGIMEG, will be moderating.
At 3 pm (local time) will be the time for the Gioco News conference entitled 'The new shape of gaming: between new content, devices and payments, a new sector is emerging'. How is the world of betting and casinos evolving to meet the changing needs of players?
From more attractive content, to loyalty strategies, to contactless payment methods: in which direction is the sector heading? Mauro De Fabritiis, Founder of MDF Partners, will be discussing the topic with Marco Bedendo, Gaming Macines & Online Casino Managing Director at SISAL; Marco Castaldo, CEO of Microgame and Francesco Crudo, Corporate and Regulatory Affairs director for OKTO.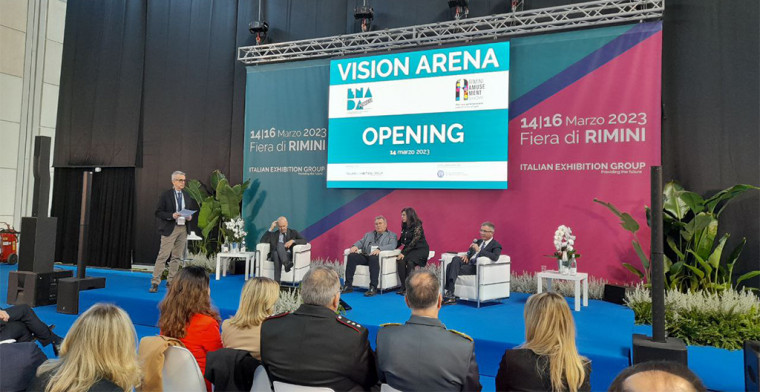 The schedule for Wednesday 15th March, starting at 3 pm (Vision Arena, Hall C3) is as follows:
Sapar will be organising two workshops: the first, entitled 'Comma 7: ISI taxes following the reform of no-cash prize devices', will feature interventions from Francesco Badolato and Generoso Bloise.
'Comma 6: VAT exemption accounting and tax profiles for slot revenues.
New developments after recent Supreme Court rulings' will see the participation of Generoso Bloise and Francesco Scardovi.
On 15th and 16th March at EspoGame with esports, gaming & web 3.0 Once again at this edition, Enada will be accompanied by the no cash winnings entertainment sector with the 5th Rimini Amusement Show, where the focus will be on esports with an extension to other trends such as gamification, the Metaverse, blockchains, cryptocurrencies and NFTs.
ABOUT ENADA 2023
Date: 14th– 16th March 2023: Organizer: Italian Exhibition Group; edition: 35th; frequency: annual; https://www.enada.it/

ABOUT RAS 20223
Date: 14th – 16th March 2023; Organizer: Italian Exhibition Group, the Consorzio FEE, Sapar; edition: 5thª; Frequency: annual; https://www.riminiamusement.it/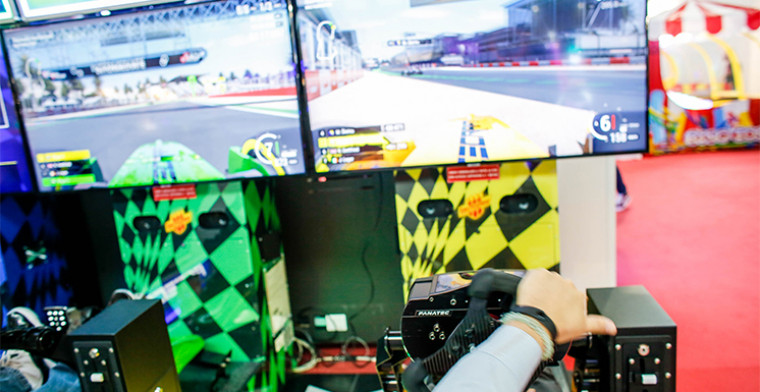 Categoría:Events
Tags: ENADA,
País: Italy
Región: EMEA
Event
CGS Bahamas 2023
02 de May 2023
(Bahamas, SoloAzar Exclusive).- For Elizabeth Leiva, CEO of CGS GROUP, the balance of the recent edition of CGS Bahamas and the Regulators Forum was very positive. "The gaming industry in the Bahamas is constantly growing, regulated and changing," says Leiva, as she prepares for CGS LATAM, which will take place in a few weeks in Santiago de Chile.
Friday 19 May 2023 / 12:00
(Nassau, SoloAzar Exclusive).- David Fica Jaque, Founder and CEO of Land Vegas, presented in CGS Bahamas a preview of what will be Land Vegas, a Metaverse focused on entertainment and games, with sports betting and casino games. Exclusively with SoloAzar, he talked about his experience at the trade show and his plans for this year.
Monday 15 May 2023 / 12:00
(Bahamas, SoloAzar Exclusive).- SoloAzar interviewed exclusively the regional sales director for Central America and the Caribbean of Avigilon, Norberto Torres, during the Caribbean Gaming Show (CGS) held on May 3rd and 4th in the Bahamas. In this article he tells us about the work they are doing, and the importance of being present in this event, as well as the firm´s plans for the future.
Tuesday 16 May 2023 / 12:00
SUSCRIBIRSE
Para suscribirse a nuestro newsletter, complete sus datos
Reciba todo el contenido más reciente en su correo electrónico varias veces al mes.
PODCAST
MÁS CONTENIDO RELACIONADO