Events
Successful presentation of Land Vegas at CGS Bahamas
Monday 15 de May 2023 / 12:00
2 minutos de lectura
(Nassau, SoloAzar Exclusive).- David Fica Jaque, Founder and CEO of Land Vegas, presented in CGS Bahamas a preview of what will be Land Vegas, a Metaverse focused on entertainment and games, with sports betting and casino games. Exclusively with SoloAzar, he talked about his experience at the trade show and his plans for this year.
What innovations has the company presented at GCS Bahamas?
We have presented a preview of what will be Land Vegas, a Metaverse focused on entertainment and games, with the plus of offering sports betting and casino games with first-rate providers.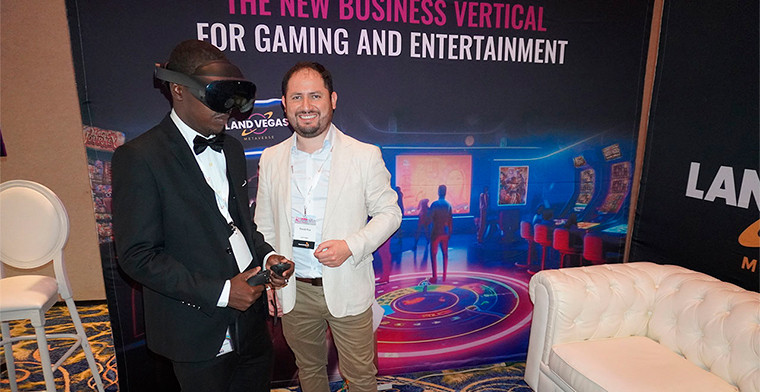 How was the public response?
The response was very positive, people were delighted when they can see our product, we have already been able to present it in Colombia, Argentina and now in the Bahamas, people were also amazed with our technology.
What has been your impression of the recent edition?
I think it's an opportunity to meet with people who are linked to the industry and who serve this part of the world, the Bahamas Gaming Board is very enthusiastic about what they do.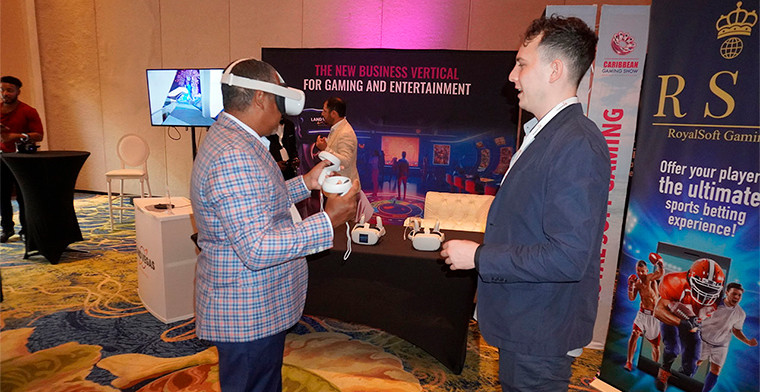 Did you participate in the forum or in any of the networking activities?
We participated in the closing dinner and prizes, where they awarded the prize in 2 categories. The first was in the Industry Innovation category and the second was for me as Visionary Executive of the Year. There is nothing more to say that it was an incredible night.
How do you see the Bahamas market in relation to the company's products?
We see a great opportunity in the Bahamas market, due to its demanding regulation, which allows preparing for everything a company might need. We also see how close it is to the US market, which is within our objectives.
What are your plans for the rest of the year?
For this year we hope to participate in the vast majority of events such as Chile, the Dominican Republic, Peru, Brazil, Miami, Barcelona, among others, where we hope to be able to show this experience to the people who are part of this great industry and thus extend the invitation to enter Land Vegas and see the infinite possibilities that the Metaverse offers us.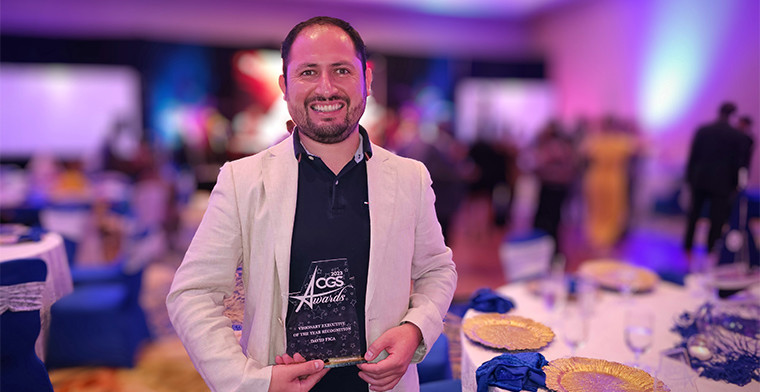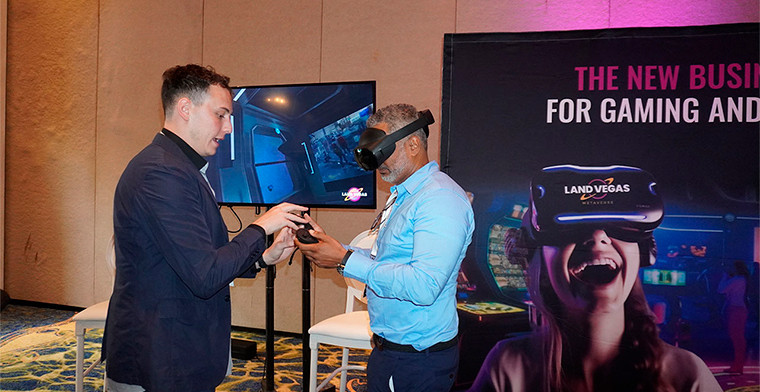 Categoría:Events
Tags: online gaming, Casino Online, CGS, Land Vegas,
País: Bahamas
Región: Central America and Caribbean
Event
SBC Summit Barcelona 2023
19 de September 2023
(Barcelona, Exclusive SoloAzar).- Mateo Lenoble, regional sales Director EMEA/LATAM sales at Sportradar, granted an interview to SoloAzar about the recent participation of the company at SBC Summit Barcelona. He shared the ORAKO sportsbook solution showcased on Stand SB22.
Friday 22 Sep 2023 / 12:00
(Barcelona, Exclusivo SoloAzar).- SBC Summit Barcelona returns this week to Fira de Barcelona Montjuïc for its third edition, in what promises to be the biggest ever SBC event. The pre-registration was held yesterday in what proved to be a great meeting that gathered all the exhibitors that today began to showcase their products and services at the exhibition zone. SoloAzar is covering the trade show with all the novelties.
Wednesday 20 Sep 2023 / 12:00
(Sofia).- SBC Summit Barcelona 2023 is the next event on EGT Digital's calendar, where the iGaming provider will demonstrate the latest novelties in its portfolio. Guests can see them at stand CG20 on 20 and 21 September.
Tuesday 19 Sep 2023 / 12:00
SUSCRIBIRSE
Para suscribirse a nuestro newsletter, complete sus datos
Reciba todo el contenido más reciente en su correo electrónico varias veces al mes.
PODCAST
MÁS CONTENIDO RELACIONADO