Others
MGA collaborates with local supervisory authorities to enhance compliance examinations
Thursday 04 de May 2023 / 12:00
2 minutos de lectura
(Malta).- The Malta Gaming Authority has recently been involved in a number of workshops aimed at strengthening cross-regulator collaboration.
The MGA's anti-money laundering unit teamed up with the Financial Intelligence Analysis Unit's (FIAU) supervision unit for a joint workshop to prepare for and consolidate a number of examinations that were carried out during the first quarter of 2023. Both authorities worked together to further streamline the supervisory process.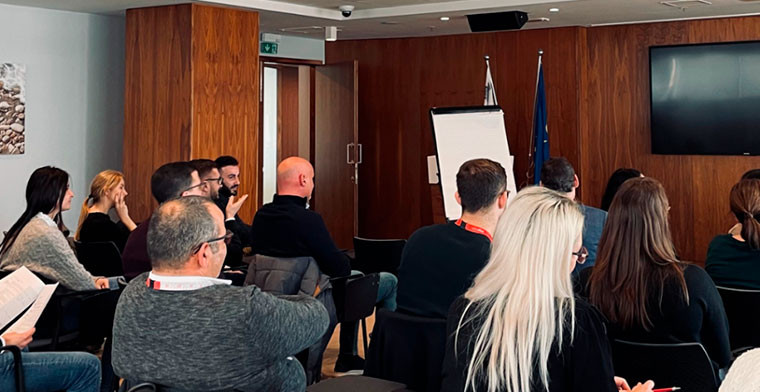 FIAU Head of Supervision Claudia Callus said that the FIAU firmly believed that cooperation with its strategic partners in the fight against money laundering and the financing of terrorism was critical to success.
"Ongoing collaboration between the FIAU and MGA is crucial in effectively monitoring whether gaming operators have a sound AML/CFT compliance framework. Well trained employees who understand each other's work and processes is another key to being effective in AML/CFT supervision," she said.
MGA's Head of Financial Crime Compliance, Antonio Abdilla Zerafa, said that both regulators shared a strong and ongoing collaborative bond which played a crucial role in the gaming industry's AML/CFT supervision endeavours.
"To ensure this, the FIAU and the MGA organise a number of workshops which take on varying forms – including those that take place before and after joint supervisory engagements – to ensure that they are conducted in the most effective and efficient manner," he said.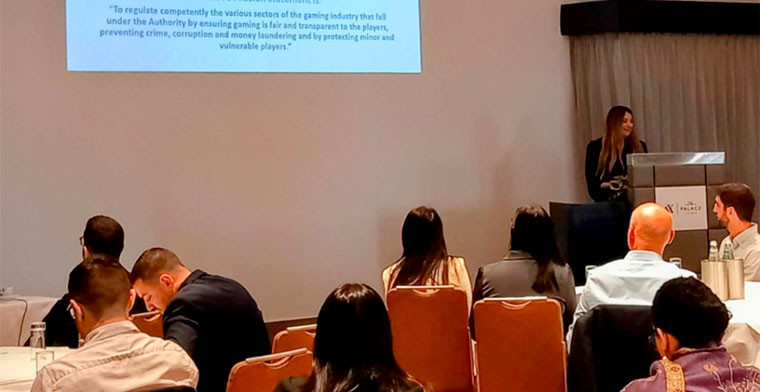 Both authorities, together with the Malta Financial Services Authority (MFSA), also participated in a full day training session on supervisory techniques and processes for staff engaged in carrying out compliance examinations.
The aim was to share insights and best practices between the authorities. AML Manager Rachel Bezzina provided an overview of the structure of the MGA's AML unit in terms of the examinations process and highlighted the main goals for the year.
Categoría:Others
Tags: MGA, Malta Gaming Awards ,
País: Malta
Región: EMEA
Event
(Sofia).- EGT Digital's iGaming platform X-Nave was acknowledged as "Online platform of the year" from the 2023 edition of the BEGE Awards. The competition traditionally accompanies the BEGE Expo show and the EEGS conference and this year gave awards in a total of 22 categories, covering both land-based and digital aspects of the gaming industry.
Friday 01 Dec 2023 / 12:00
(Sofia).- EGT reaped great success at this year's edition of the BEGE Awards, taking 3 prizes from the competition. At a ceremony held at Club Black & White at Grand Hotel Millennium in Sofia on 21 November, the Bulgarian manufacturer of gaming equipment received awards in the "Supplier of the Year" and "Jackpot Concept of the Year" categories and the company's CEO Vladimir Dokov was acknowledged as "Executive of the year".
Thursday 30 Nov 2023 / 12:00
(Sofia). - It was a great conclusion to the exhibition year 2023: The Balkan Entertainment & Gaming Expo (BEGE) in Sofia, one of the most important B2B gaming trade fairs in Eastern Europe, once again proved to be an extremely successful and well-attended event.
Wednesday 29 Nov 2023 / 12:00
SUSCRIBIRSE
Para suscribirse a nuestro newsletter, complete sus datos
Reciba todo el contenido más reciente en su correo electrónico varias veces al mes.
PODCAST
MÁS CONTENIDO RELACIONADO